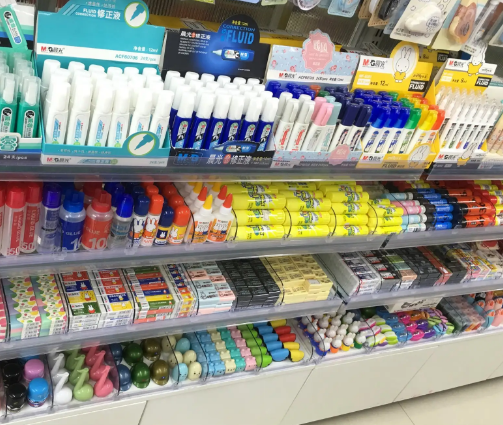 On March 29, 2022, Shanghai Chenguang Stationery Co., Ltd. (603899.sh) released its annual report for 2021, realizing an annual operating revenue of 17.607 billion yuan, a year-on-year increase of 34%; The net profit attributable to shareholders of listed companies was RMB 1.518 billion, an increase of 21% year-on-year.
2021 is the first year of the 14th five year plan, the first year of Chenguang's new five year strategy, and a year of challenges and opportunities. Faced with the challenges brought by repeated epidemics, double reduction policies and industrial competition, Chenguang shares implemented the new development concept, constructed a new development pattern, took consumers as the center, and improved the quality and efficiency of development.

Product optimization, Omni channel layout, steady growth of traditional core business
In 2021, Chenguang will promote the optimization of traditional core business products, adjust the structure to promote growth, reduce product development and improve quality, and comprehensively promote four product tracks. Develop products with the idea of popular models, carry out accurate development, reasonably control the number of models, achieve remarkable results in reducing and improving quality, significantly reduce the number of new models, and significantly increase the contribution of single products; Optimize the quality control process, improve the efficiency of the supply chain operation system, and improve the new product development process; The growth performance of categories developed through IPD mode is significantly better than the average level; Continue to increase the proportion of high-end product development, optimize the product structure, and adjust the structure to promote growth; The introduction of several popular IPS has enriched the company's product camp, further improved the company's product power and further improved the product camp.
At the same time, Chenguang continued to promote the omni channel layout of traditional core business and continuously improved its retail service capability. Focusing on the changing trend of user needs and consumption habits, we will continue to optimize the retail operation system, form a multi-level distribution system as the main body, and further transform from a wholesaler to a brand retail service provider through the omni channel and multi-contact layout of online business and direct supply. Specifically, it includes focusing on improving the quality of single stores, enabling terminals with digital tools, actively exploring the direct supply mode, and improving online channels.

Continuous improvement of brand image ushers in a new chapter of internationalization

Through several theme brand season activities, Chenguang deeply communicated the core selling points of the product. Focus on the concept of "good stationery in China with temperature" to improve the cognition of Chenguang products in terminal channels and consumers. Chenguang Co., Ltd. won the title of "China brand annual award stationery N0.1" and "China's 500 most valuable brands" in 2021. In addition, Chenguang acquired Beckmann, a Norwegian high-end spine bag brand, in 2021. Beckmann mainly produces functional spine protection schoolbags. It is a leading industry segment and national brand in Norway. It is expected to usher in a new chapter of development in the future by combining the advantages of Chenguang channel and supply chain.

Increase R & D investment, promote digitalization and form new organizational capacity

In terms of design and R & D, Chenguang has been advancing in an orderly manner. There are not only original product development, such as "arc surface" cutting technology for pen heads, the industry's first food grade children's art products, but also quality improvement and control, such as the application of machine vision intelligent detection technology.

In terms of lean production management, Chenguang implemented lean management, reduced costs and increased efficiency, continued to promote MBS management and continuously improved management capability.

In terms of supply chain coordination, Chenguang promotes the integrated product development mode from series to parallel, continues to develop high-quality supply chain resources at home and abroad, and provides guarantee for high-end product development.

In terms of digital construction, Chenguang, in accordance with the blueprint of digital transformation, focuses on key areas such as member operation and channel operation, and strengthens data application and analysis capabilities and expandable system architecture capabilities.

In terms of organizational talent construction, Chenguang continued to optimize the organizational effectiveness, incentive, talent management and corporate culture system, and made efforts to build an efficient team that can support the realization of Chenguang's five-year strategy around the "selection, employment, education and retention" of talents.

Continue to develop new businesses and maintain a high-speed momentum

Jiumu sundry agency implements the positioning of the new five-year strategy, and wants to become the bridgehead of Chenguang brand and product upgrading, as well as the leading medium and high-end cultural and creative sundry retail brand in China. Optimize the commodity operation ability and store operation ability, promote the quality improvement of individual stores, and continuously improve the activity of members. More than one million registered members have been accumulated. Chenguang living hall (including Jiumu sundry Club) achieved a total operating income of 1.05 billion yuan, a year-on-year increase of 60%. As of the end of the reporting period, Chenguang had 523 large retail stores nationwide, including 463 Jiumu sundry stores and 60 Chenguang life halls.

After nearly a decade of development, Chenguang klip has the competitive advantage as a leading office service provider in the industry, and has become one of the industry leaders. Focusing on the in-depth exploration of existing customers, incremental customers bring new sales opportunities, expand opportunities for new categories and new businesses such as MRO and marketing gifts, further enhance the brand influence in the office direct sales market, and be selected as the "specialized, special and new" enterprise in Shanghai in 2020. Chenguang kelipu achieved an operating revenue of 7.76 billion yuan, a year-on-year increase of 55%.

Chenguang adheres to the mission of "making learning and life happier and more efficient", takes consumers as the center, attaches importance to technology and product innovation, and consolidates the competitive advantage of its core business; Continue to expand one-stop office services and new retail business; Actively expand the international market; Promote digitalization, organization of talents and investment and M & A with synergistic effects. Through the efforts in the above four aspects, the vision of "world-class dawn" will be realized.

In order to realize the corporate vision of "world-class Chenguang", Chenguang has formulated a sustainable development strategy focusing on "writing a sustainable business future" and leading the industry in four aspects: "sustainable products, coping with climate change, sustainable supply chain, enabling employees and communities"; And continue to pay attention to macro trends, carbon emissions and carbon neutrality, continue to pay attention to outstanding benchmark companies in the industry, take the initiative to embrace new technologies such as artificial intelligence, and continue to optimize the ecological chain and business model.

Source: Chenguang stationery