China's small pen-making industry ascends to national high-tech hall of fame
Views: 4 Author: doris zhang Publish Time: 2022-09-13 Origin: Site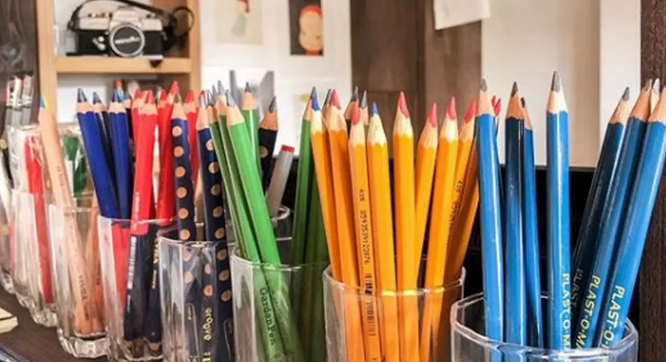 China's small, unassuming pen industry has a place at the country's high-tech gala.
From June 1 to 7, the "12th Five-Year" Science and Technology Innovation Achievement Exhibition, sponsored by the Ministry of Science and Technology, the National Development and Reform Commission, the Ministry of Finance and the Ministry of Military Equipment Development, was officially displayed at the Beijing Exhibition Center.
With the theme of "Innovation-driven Development, Science and Technology Leading the Future", the exhibition was divided into 10 sections, including General Information, Major Special Projects, Basic Research, Strategic High Technology, Agricultural Science and Technology, People's Livelihood Science and Technology, Regional Innovation, Mass Entrepreneurship and Innovation, Innovation Talents and Integration into Global Innovation Network.
The exhibition of our pen industry as the China Light Industry Federation recommended the only representative of China's light industry, with the 12th Five-Year National Science and Technology Support Program project of many achievements in the exhibition.
On the evening of May 31, Minister of Science and Technology Wan Gang and his entourage and the China Light Industry Federation Qian Guijing, vice president, Tao Xiaonian and his entourage also made a special trip to the booth, carefully visit, ask about our achievements, showing great interest and concern.
In the morning of June 3, Xi Jinping, Li Keqiang and other party and state leaders came to Beijing Exhibition Center to visit the exhibition.
Around 10:30 a.m. President Xi Jinping, accompanied by Liu Yandong, Wan Gang and Xu Shaoshi, visited the pen booth, and around 11:15 a.m., CPPCC Chairman Yu Zhengsheng and Premier Li Keqiang also came to the pen booth, where the leaders listened to the introduction and asked questions, and were interested in picking up the pen to try writing. Premier Keqiang said: already good, we have the ability to do a good pen! The leaders listened and watched, and gave instructions for future work, and Premier Keqiang urged us to continue to carry forward the spirit of craftsmanship before leaving.
The pen industry can have such achievements today can not be separated from the active efforts of the participating units of the project and the vigorous cooperation of industry colleagues; can not be separated from the strong support of leaders at all levels, especially the National Committee of the Chinese People's Political Consultative Conference, the Ministry of Science and Technology, the Light Industry Federation, the State Ministry of Industry and Information Technology and other leaders to our love, especially in the project implementation phase, the Light Industry Federation of Science and Technology Department of Environmental Protection has put a lot of effort, and actively help us to successfully fight for the national Thirteenth Five-Year Plan science and technology projects; also inseparable from the community on the pen industry has been concerned about, attention, supervision and support!