Customizable concealed gun cabinets
Views: 2 Author: doris zhang Publish Time: 2022-07-06 Origin: Site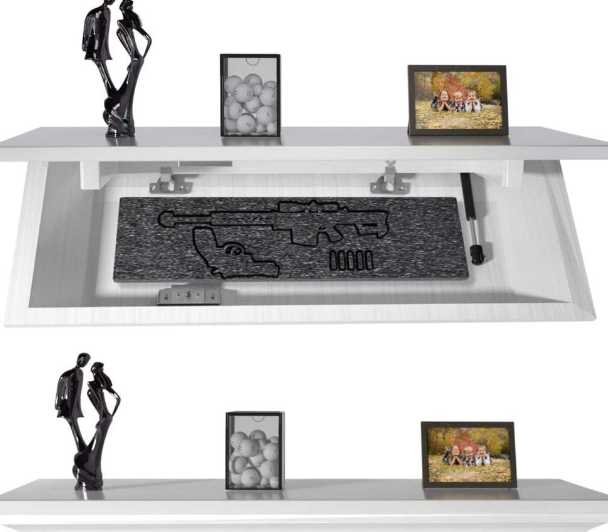 Guns are not prohibited in the United States, so many people procure a wide variety of different firearms for their own use. Even a large number of true gun enthusiasts will also build their own gun rooms with gun cabinets in their homes to store their own collection of guns, mainly because they will buy a lot of them, dozens and hundreds of them are very normal situations. As long as the owner is not bad money, fill a room can be.
The gun market is active, and the market for free peripheral products is super developed. A variety of supplies to stockpile firearms have also become a must for gun enthusiasts. Today we recommend a hidden gun cabinet, its simple shape design can be perfectly integrated into the home.
This concealed gun shelf features an RFID locking system for quick access to protect yourself and your family. Equipped with built-in emergency locking protection, it is easy to customize with foam cutouts to accommodate a variety of firearms. The handcrafted wood has the look and feel of high-end furniture and fits into almost any room, whether it's a foyer, living room, home office, bedroom or even a bathroom. Quickly installs on any wall in your home or apartment within 10 minutes of opening, with no additional brackets or panel cutting required.