Desktop economy holds great promise
Views: 2 Author: doris zhang Publish Time: 2022-07-14 Origin: Site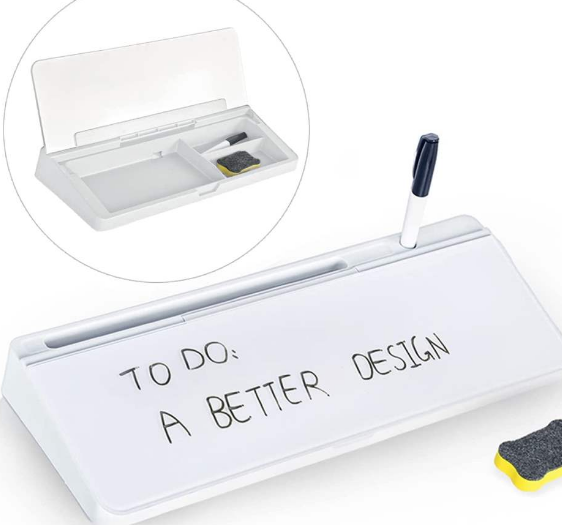 The changes in people's lifestyles in recent years have led to market opportunities for many innovative niche categories. Innovative products listed in various aspects from product function innovation, form innovation, experience innovation, and usage scene innovation have not only met the changing consumer demand, but also opened up new industry tracks. Recently, Jingdong Big Data Research Institute released the "2021 New Category Watch" series of data products, focusing on the consumption trends of new categories in various industries, sorting out the growth paths and market opportunities of new categories, and providing value reference for the development of new categories. The theme of the first issue of "2021 New Category Watch" is "Small desktop big business: desktop economy has a bright future".
Jingdong big data shows that in the first four months of 2021, the total turnover of goods applicable to online desktop scenes exceeded 2.5 billion, an increase of 92% year-on-year. Since the start of the Jingdong 618 pre-sale, desktop smart devices (including desktop smart fan, desktop smart water dispenser, desktop smart fish tank, etc.) turnover than the usual growth of more than 5 times, desktop keyboard musical instruments turnover than the usual growth of 4.5 times, desktop ornaments, mini health pot turnover than the usual growth of more than 2.3 times.
Desktop humidifier, desktop health cup, desktop whiteboard, etc. meet the needs of the office scene to maintain a sense of comfort in life, desktop ornaments, desktop aquarium, desktop greenery to meet the needs of small spaces to increase the interest of life, desktop stereo, desktop sterilizer and other mini appliances to meet the needs of urban bachelor apartment scene life.
Data from China's seventh national census shows that 16.75% of China's population has college education and above, accounting for more than 230 million people. According to the Ministry of Civil Affairs: In 2021, the adult population of singles living alone in China is estimated to reach 92 million. According to the "China White-collar Internet Users' Life & Consumption Survey Report", there are about 199 million white-collar Internet users in China. White-collar workers, people living alone, college students and other youth groups are the main population of desktop economy, in different scenarios, they spend more time sitting at the "table", and have higher requirements for quality of life. From the perspective of the population base, the market of desktop economy is very broad.
In the past 2 years, more and more brands have been developing new products guided by scenario innovation, and the number of brands selling desktop-ready products increased by 25% in the first 4 months of 2021, and the number of desktop-ready products increased by 92% in the first 4 months of 2021. The turnover of desktop health category goods increased by 336%, and the turnover of desktop ornaments and desktop greenery category increased more than 1 times. Desktop audio, desktop water dispenser, desktop humidifier are the best desktop applicable goods in terms of turnover since 2021.
The rise of the desktop economy, reflecting the demand for work experience, quality of life improvement, an attitude of living without compromise, but also a new category, new brand growth of the vast blue ocean.
Source: People's Information