Family safety protection system
Views: 3 Author: doris zhang Publish Time: 2022-03-29 Origin: Site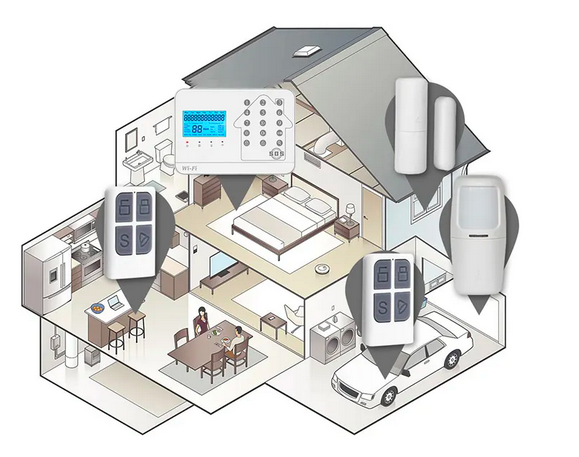 Security protection system (SPS) is an intrusion alarm system, video security monitoring system, entrance and exit control system, BSV liquid crystal splicing wall system, access control and fire fighting system, explosion-proof safety inspection system, etc., which is composed of security protection products and other related products for the purpose of maintaining social and public security. In short, it is a prevention system to protect personal and property safety.


Family security system is a comprehensive system that reduces the security scope to the family area. It refers to a comprehensive system that provides intrusion alarm system services for houses through various alarm detectors, alarm hosts, cameras, card readers, access control controllers, alarm receiving centers and other security equipment.


From the monitoring of the community, security intercom between buildings, home anti-theft system, video monitoring and door lock security, it almost covers the preventive measures for potential safety hazards from the family entering the community to the corridor, door and indoor. Of course, there will be more elaborate security measures indoors according to the specific needs of the family.


So how many do your family have? The home security system includes three subsystems: closed-circuit monitoring television subsystem, access control subsystem and intrusion alarm subsystem. Specifically, the closed-circuit monitoring is mainly the monitoring system at the door and indoors, which can remotely monitor and understand the situation at the door and indoors all day. The access control card is reflected in the door lock of the home, which can prevent the interference of the outside world to the home. The intrusion alarm function is reflected in the monitoring and related alarm systems, such as smoke and fog alarm, door prying alarm, impact alarm, etc.


It can be seen from the above that as the first line of defense close to home, home has a strong function in the security system. Among the above three systems, the closed-circuit monitoring function is realized on some intelligent locks that can install cameras and cat eyes to remotely monitor the environment at the door of the home at any time. At the same time, the unlocking operation of the door lock itself, anti false fingerprint and anti false key, indoor one key anti lock, etc. realize the function of the access card, and effectively establish a solid partition wall indoors and outdoors. In addition, the alarm function of anti prying door and abnormal unlocking can also effectively prevent intrusion.