How can you shop for good office furniture?
Views: 0 Author: doris zhang Publish Time: 2022-10-21 Origin: Site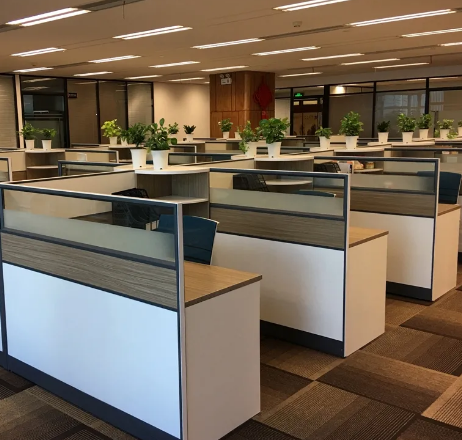 Office furniture, as an important part of the office as a business fixed asset, is an important influence on the overall excellence of a business office environment or not. At the beginning of the enterprise or relocation, the purchase of office furniture is a top priority, brand, model, style, price and quality, etc., are the factors we must consider in the process of buying office furniture. So, how can you buy good office furniture?
First, in the case of an adequate budget, many companies tend to choose a well-known brand of office furniture. Brand furniture in the quality control, and quality have a certain guarantee, but also according to the specific budget situation to determine the most cost-effective office furniture within the range that can afford to choose.
Second, the quality of office furniture, we need to focus on stability, materials, qualifications and assembly details of these factors. As office furniture is often used to place some valuable office equipment, so its stability is not to be ignored; material related to the weight-bearing effect of office furniture, tables, chairs, cabinets, the legs, the recommended choice of strong, load-bearing hardwood material; in the purchase of furniture, remember to ask the business to provide the appropriate quality inspection certificate, if the office furniture does not have certain environmental qualifications, there will be a risk of formaldehyde exceeds the standard, which will seriously affect the The user's health; assembly details of good or bad and office furniture is directly proportional to the length of life, whether the parts are flexible, whether the nail eye is flat, whether the opening and closing is strong ...... these details are best to be able to test on the spot, so as not to spend more time and effort on subsequent repairs.
Finally, we also need to pay attention to the style of office furniture and the overall style of office decoration to match the degree. With the maturity of the overall home furnishing industry, many overall home furnishing companies are able to customize the style of unity, according to the needs of customers, to highlight the corporate culture of the overall furniture.