How do Americans store guns at home after they buy them?
Views: 5 Author: doris zhang Publish Time: 2022-06-14 Origin: Site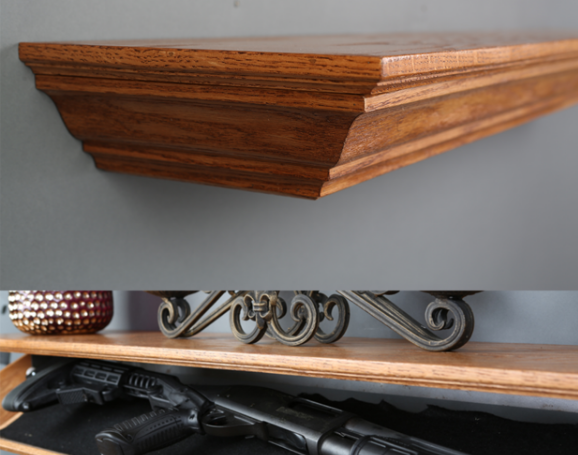 Although Americans are unable to reach an agreement on gun control laws, there is no doubt that gun sales in the United States are on the rise. But it also raises the question of how to store guns? They must be hidden at ordinary times, and they must be able to use them quickly at critical times.
Now, some American companies have launched gun storage design and furniture business; No one would have thought there were so many guns under the sofa. These furniture are designed to keep guns safe, which is necessary if there are children in the family. The ceiling vent is also a storage room for guns, which can prevent family members from being hurt at critical times. A small storage room is also designed behind the mirror, which is more than enough to put a mobile phone. The middle of the dining table is also designed as a place for storing guns, which is unexpected to most people.
The coffee table in the living room is often used by the furniture factory, which is also convenient to protect their small home. A gun storage room was also designed under the stairs, which many people did not expect. Does this big bed make people feel safe? It is estimated that the price of solid wood is very high. As there are many burglaries and robberies in the United States, pistols are designed to be placed under pillows.