Office Supplies See New Growth as Furniture Industry Recovers
Views: 3 Author: doris zhang Publish Time: 2022-08-05 Origin: Site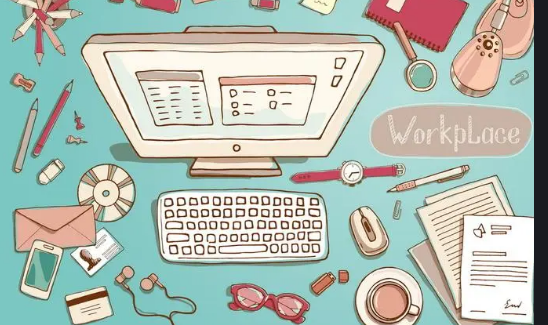 In the recently updated Amazon US Top 200 hot list, office chairs, computer desks and many other office furniture products were included. That said, furniture products in 2020 after the explosion, demand had fallen, but in the long run, the prospects of the office furniture market can be said to be promising.
Authoritative data research agency Statista early in the year on the analysis of the global office furniture market trends and foresight in 2021-2026: the overall revenue of $ 54.22 billion in 2021, is expected to increase to $ 85 billion in market value within five years.
Although the epidemic slowed down after a large number of enterprises to resume work, but also ushered in the back-to-school season boom, the demand for office equipment is increasing, but some regions still implement the policy of home office, so the home office furniture market is still worth digging deep.
According to a report by market research firm The Business Research Company, the global home office furniture market size will increase by $13,939.3 million in 2021-2026, at a compound annual growth rate of 4.66%, and is expected to reach $51,507.3 million in 2031. According to Statista, the global home office furniture sales reached $46.5 billion in 2021:
From a regional perspective, the United States appears to be the largest contributor (43%), but Sweden ($68.3) and the Netherlands ($61) in the home office furniture per capita spending is the most. In addition to the United States, the European market is also worthy of sellers' attention. From the product segmentation, computer desks, office swivel chairs, filing cabinets, bookshelves, office stools in the track has a more mature market, especially office desks and chairs to create the highest revenue, reaching 75% of the market share.
As our main office furniture market - the United States, the market size in 2021 exceeded $ 16.6 billion, is expected to reach $ 16.85 billion in revenue by 2022, continued to rank first, and grow at a compound annual growth rate of 5.04%. Speaking of which, it is not difficult to see the future of the office furniture market gold road, but 2022 has long passed the halfway point, the office furniture market now layout is still too late?
Sai Ying combined with Google Trends research found that the recent search volume on home office furniture is rising, is expected to reach the highest record in the past year. Search constantly, meaning that the demand is not decreasing. If you want to continue to draw money on the track of office furniture, in addition to learning to choose popular products, products also need to have the advantage of differentiation and price.
Data source: Statista