Security trend of home safety in 2022
Views: 14 Author: doris zhang Publish Time: 2022-02-23 Origin: Site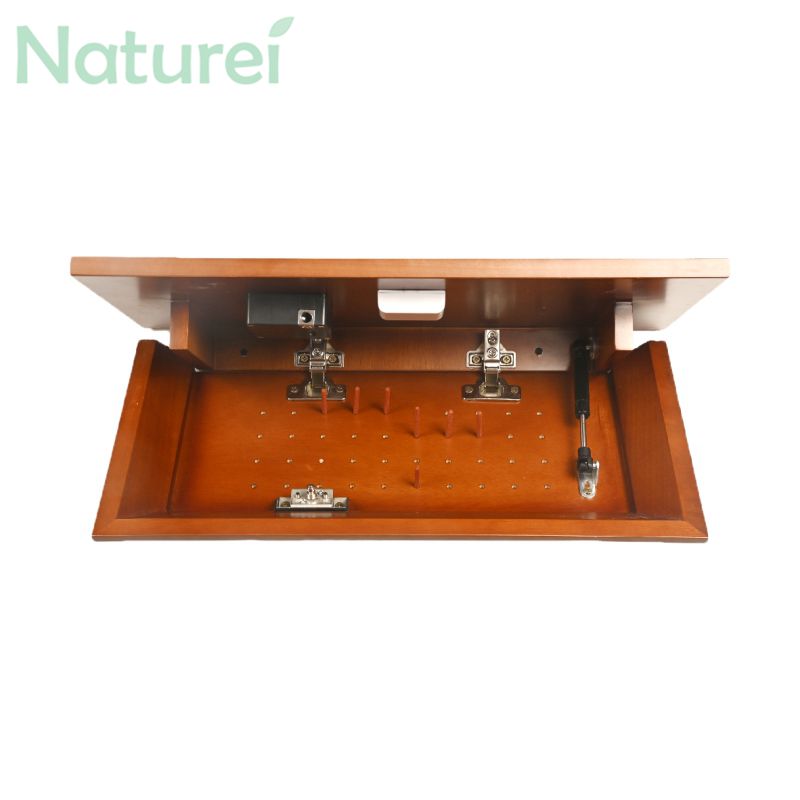 The Internet of things (IOT) is having a far-reaching impact on the residential security industry. Outdated hardware, such as keyboards and panels, is rapidly being replaced by modern devices. New smart devices can be placed anywhere in the home. For example, some intelligent hardware devices with integrated panels are equipped with integrated cameras for face recognition and improved speakers that can play music or serve as alarms. In 2020, there will be about 44.5 million professional monitoring security systems in the world, which will increase to about 54 million by 2024. In the United States, experts predict that by 2024, about a quarter of households will have professional security monitoring services.
1) Smart hardware integrated into the home

Although tablets with monitors are not new, the technology integrated into these panels means that the hardware can be placed anywhere in the home. Some brands even want to control home Wi Fi to increase security. This trend is promoting the innovation of traditional security brands. Many companies have cooperated to develop lamps and wall art with embedded speaker technology.

2) AI technology reduces false positives

In 2021, alarm and other brands launched ambient insights combined with artificial intelligence, which can provide more information to the central monitoring station. This additional information can help the monitoring station prioritize alarms and dispatch appropriate emergency services. Although alarm is not the only brand to embed AI in its platform to reduce false positives, it is clear that AI will play a key role in 2022 to reduce false positives and provide additional information to emergency rescue personnel.

3) Video analysis technology will play a higher role

Smart camera is one of the most popular equipment accessories for home security system and smart home. Some manufacturers directly provide alarm related emergency services in mobile applications, allowing users to select fire, police or medical alarm services only according to camera records. It is predicted that in 2022, the important role of camera, access control and video intelligent sub technology will be amplified in professional and DIY security solutions.

AI video analysis uses cutting-edge technology to digitally analyze video clips to improve detection accuracy and classification ability to identify key events and suspicious activities. Driven by artificial intelligence and deep learning, video intelligent software detects and extracts objects in video to enable analysis functions such as intelligent search, filtering, alarm, data aggregation and visualization. AI video analysis provides highly accurate real-time alerts and significantly reduces false positives.

In home security monitoring, such as face recognition, face detection, fireworks recognition, behavior analysis technology, etc., taking the easycvr video fusion cloud platform of tsingsee Qingxi video as an example, it can capture, detect and identify people, objects and behaviors in the video monitoring scene, and intelligently remind and notify abnormal situations, which will also play an important role in home security.

4) Wi Fi sensing and radar may gradually occupy the analog sensor market

More and more hardware equipment manufacturers have used a combination of radar, Wi Fi and ultrasonic technology to monitor home security. While some brands focus on security, others position this technology as a means of security enhancement. In any case, professional security hardware brands and service providers should pay close attention to this technological evolution in 2022.

5) Partnerships with residential builders and Apartments

More and more hardware brands and platforms focus on the single family home builder market. Although many families and even multi family apartments are equipped with basic / standard security alarm systems, home builders hope to provide more advanced solutions as standards, not just upgrades. In the past, smart home devices could only be provided as part of the upgrade package, but now builders such as KB homes and Lennar are providing standard residential security solutions.

In 2022, as the demand for more devices in the home (from smart home technology to door locks, electrical energy management and water control) increases, security brands will be able to use this to expand their territory. For example, some leading security brands even invest in start-ups focusing on display and smart home technology.

By 2022, there will be more overlap between hardware brands, platform providers and installers. Due to the growing interest in smart home technology, multi family property is becoming a booming industry for security and smart home suppliers. According to omdia's estimation, about 2.5 million smart home devices will be shipped to smart apartments worldwide in 2020 and will increase to 65 million devices by 2025. In order to further take advantage of this trend, security brands are increasingly interested in acquiring enterprise smart apartment platforms, such as level and dwelo.