Some office accessories that can improve office efficiency
Views: 1 Author: doris zhang Publish Time: 2022-04-25 Origin: Site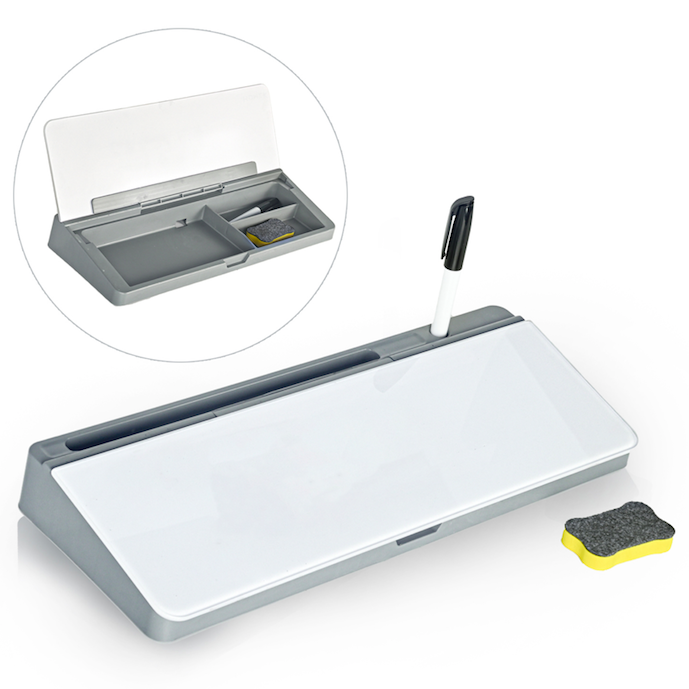 Office accessories are small details that really make it easier for your employees to work. Bring them into your office. Having an office is more than just having space in a building to do business. Generally, any office must be equipped with appropriate furniture and accessories. Although it is natural to have these important office accessories to make your office feel more familiar, they are very helpful in ensuring a comfortable and friendly working environment, thereby improving attention and productivity.


If you compare the modern office with the old office, you will find that the modern office is more popular with employees. That's because in the past, office equipment was limited, and even most furniture only included basic seats and tables. Today, the office even has public areas and other recreation rooms for employees to relax and refresh themselves for future tasks. There are a lot of office furniture and equipment on the market. You can use them to transform and modernize your office. You will realize that in addition to making your workplace look fancy, they also make it easier for everyone, including visitors. When purchasing office accessories, you should be guided by all the contents of your organization.



A modern desk lamp

Eye fatigue is a serious problem for employees who have to spend a lot of time looking at screens or reading documents. Proper lighting can help them work more easily and prevent fatigue. According to experts, different light colors and intensities can bring different emotions to employees, which is why modern desk lamps have become one of the important desk accessories. With the ability to control light intensity and color, employees will have better control over their productivity and performance.



Monitor Arm

For people who use multiple screens or just like flexibility when performing different activities, the display arm can help you change the distance between the screen and you. By holding the monitor in place and allowing you to move the screen flexibly, workers can avoid sitting in a sitting position for a long time, which can lead to fatigue and reduced productivity. With appropriate office chair accessories, your employees can enjoy maximum comfort and help them focus on their work.



File cabinet

Clutter can make you very inefficient, which is why small office cabinets can help you get important documents and tools when you need them. One of the biggest benefits of having the right file system or cabinet in your office is that it can easily track files. In addition to filling the office cabinet, it is safer to back up files as soft copies and store them securely in the cloud. There are many different office cabinets in shape, size and design. You can also install a customized cabinet for your files according to the size of available space or office layout.



Desk drawer

In addition to small filing cabinets, desk drawers can also help you keep your most commonly used items at hand and help users complete tasks faster. Nevertheless, desk drawers will save you a lot of space because they are installed on your desk. This means that you don't have to worry about space. In addition, modern desk drawers can be in the form of a safe, in which you can keep top secrets and other personal belongings.



Cable tray and keyboard platform

The use of electronic equipment is essential for almost all types of work today, but extra care should be taken when making cables and connections. That's because it's easy for someone to trip and cause a serious accident. If it leads to a short circuit, the situation will get worse. Power cords and similar accessories can also be risky, especially when they are exposed to liquids, and it is always recommended that you do not risk using them. Cable trays will ensure that your cables are protected from such risks and accidents, and they will also make your office more organized. The keyboard platform also helps keep your office organized because you can easily store keyboards to prevent people from falling or coming into contact with water and dust.



Desktop whiteboard

The latest popular desktop whiteboard aims to maximize the area of the desk. The surface of tempered glass can resist scratches and dents, and is easy to wipe and not easy to leave marks. The bottom of the glass is equipped with dot matrix design to meet the drawing requirements. The whiteboard itself can be opened, and the built-in hidden storage box can place conventional small office supplies. The back end of the whiteboard has small holes to facilitate the passage of the charging line. The base is made of ABS, which is very suitable for daily use.


To be sure, workplace technology has a great impact on productivity. From an automatic table with adjustable height to a seat that responds to body posture, we can only expect an efficient office. This means that the future office will look more luxurious. The main problem is that it can help employees improve performance.