Stationery industry starts integrated selling service
Views: 1 Author: doris zhang Publish Time: 2022-06-02 Origin: Site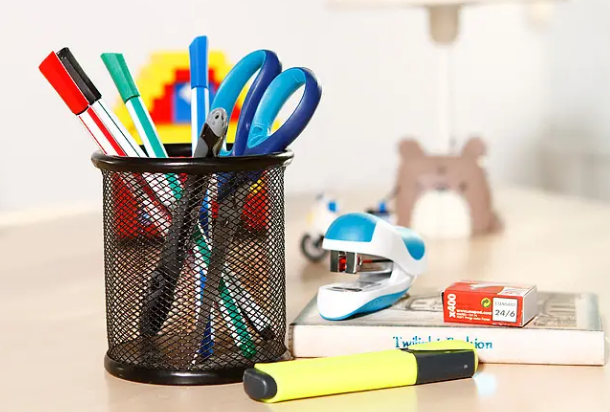 Once, office supplies were limited to stationery, and enterprises in the office industry often operated products of a single category. Nowadays, with the arrival of the era of "office 3.0" characterized by integration, many enterprises have developed the concept of "big office" to provide an overall one-stop procurement office solution. In addition to operating traditional office supplies such as paper and pen, they also provide office furniture, equipment and other necessary products for modern office.
"It's really convenient to purchase office supplies now. Many enterprises can provide one-stop purchasing solutions." A few days ago, xinglili, an administrative assistant in a start-up company, came to Yongwaicheng stationery market to buy office supplies for the company. She had planned to spend a day shopping in a merchant and almost got all her work done. "Now we can not only buy a complete set of office supplies produced by a brand, but also provide office furniture, equipment and other supporting services, which is indeed much more convenient than before." Xinglili told reporters that the one-stop solution is not only convenient for the company to purchase, but also more favorable in terms of price.

In the era of collective transformation of the office industry, with the transformation of technology, market, consumption habits and other factors, more and more enterprises begin to adjust their strategic layout. While developing "office stationery", they also focus on the comprehensive development of enterprises, integrating R & D, production and trade. "Take Deli as an example, it upgraded the brand from Deli stationery to deli office, and first put forward the concept of 'big office' in the industry, and put forward the overall solution of one-stop procurement office, which solved the consumption pain points of complex and scattered product categories." Wang Yong, Secretary General of Ningbo Stationery Industry Association, told reporters.

It is reported that the word "comprehensive stationery" was born in the era of "office 2.0". Some enterprises actively promote the brand strategy, gradually become comprehensive stationery suppliers, and win a part of the market share. According to Wang Yong, Secretary General of Ningbo Stationery Industry Association, the "office 3.0" era is characterized by integration. "On the one hand, it is the evolution of models and channels. In the future, more business-oriented enterprises will continue to emerge. The sales and marketing in the" office 3.0 "era are integrated in the digital, mobile, new business and other environments. On the other hand, it is the integration of China's office market and the world market. The annual consumption demand of global Office utilities has exceeded US $200billion, while China accounts for less than 10%." Wang Yong explained the integration characteristics of "office 3.0". She said that in 2003, "office 2.0" began to take shape. In a short decade, the stationery industry is moving forward to the "office 3.0" era. From "office 2.0" to "office 3.0", the biggest change in the industry is from products to integration and services.