What is the unique selling proposition (USP) of our glass desktop whiteboard compared to traditional whiteboards or other materials?
Views: 1 Author: doris zhang Publish Time: 2023-09-11 Origin: Site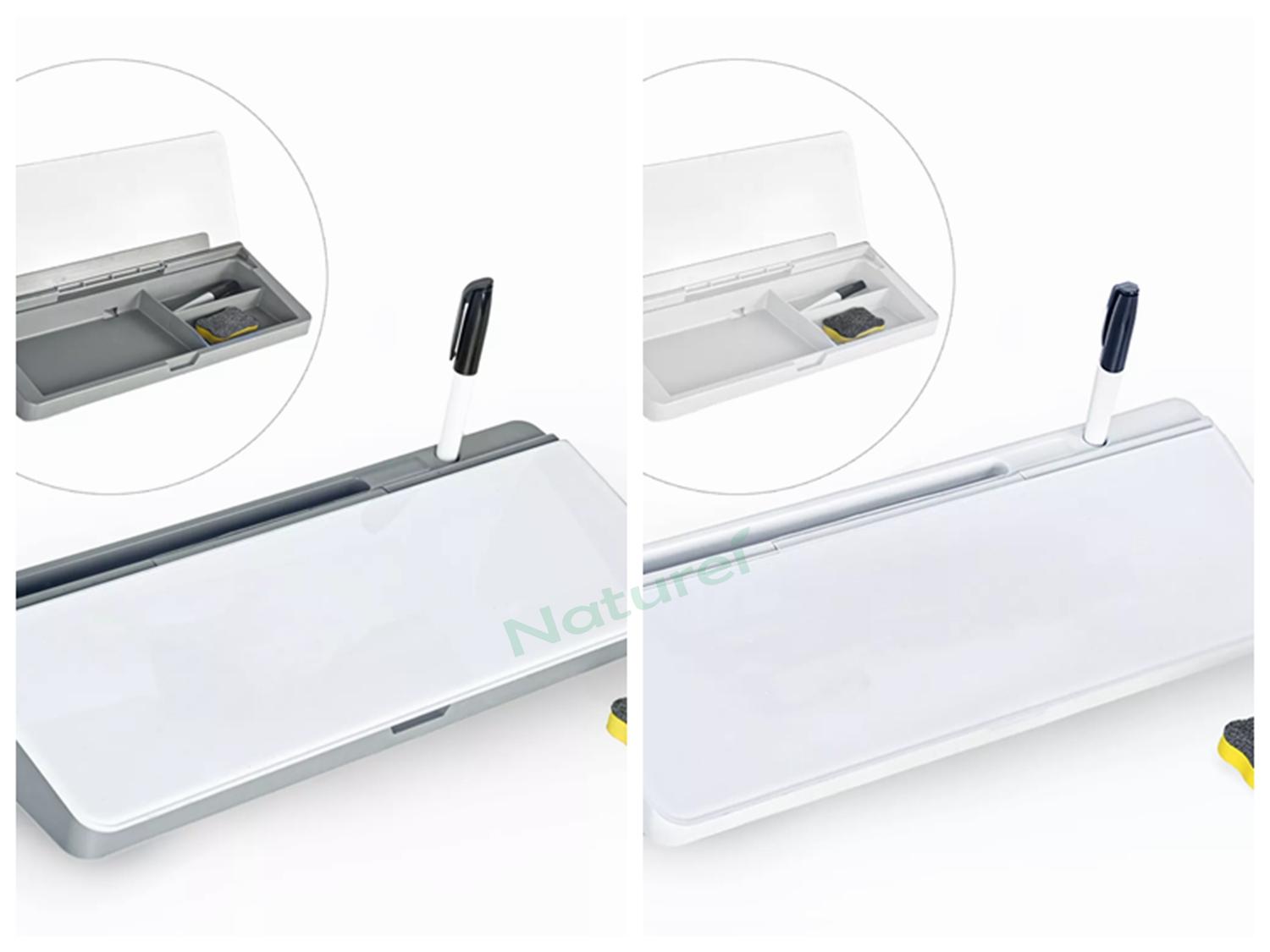 The unique selling proposition (USP) of a glass desktop whiteboard compared to traditional whiteboards or other materials lies in its distinct advantages and features:
Sleek and Modern Design: Glass desktop whiteboards have a contemporary and elegant appearance, making them a stylish addition to any workspace or home office. They enhance the aesthetics of the environment while providing functionality.

Durability: Glass is highly durable and resistant to stains, scratches, and ghosting. Unlike traditional whiteboards that may wear out over time, glass desktop whiteboards maintain their clarity and usability for a longer period.

Easy to Clean: Glass whiteboards are effortless to clean with just a simple wipe, eliminating the need for harsh chemicals or abrasive cleaners. This ensures a consistently clear writing surface.

Non-Porous Surface: The non-porous surface of glass prevents ink from seeping into the material, reducing the risk of staining and making it easier to erase.

Versatility: Glass desktop whiteboards are versatile and can be used for writing, drawing, brainstorming, and as a dry-erase surface for presentations. They are compatible with both dry-erase markers and liquid chalk markers.

Magnetic Properties: Many glass desktop whiteboards are magnetic, allowing users to attach documents, notes, and other materials to the board's surface with magnets. This feature enhances organization and functionality.

Customization: Glass desktop whiteboards are often available in various sizes and can be customized with different colors, designs, or branding elements to match the specific needs and preferences of the user or organization.

Longevity: Glass desktop whiteboards are an investment in the long-term, as they are built to withstand frequent use and maintain their appearance and functionality over time.

Environmentally Friendly: Glass is a sustainable material that can be recycled, making glass desktop whiteboards an eco-friendly choice compared to traditional whiteboards made of non-recyclable materials.

Impression: The modern and professional look of a glass desktop whiteboard can leave a positive impression on clients, colleagues, or visitors, enhancing the overall image of the workspace.

Space Efficiency: Glass desktop whiteboards are often compact and can be placed on desks or tabletops, saving valuable wall space while providing a convenient writing surface.

No Ghosting: Glass whiteboards are virtually ghosting-free, ensuring that previous markings do not linger on the surface after erasing, which can be a common issue with traditional whiteboards.
In summary, the USP of a glass desktop whiteboard is its combination of durability, aesthetics, ease of maintenance, versatility, and sustainability, making it a superior choice for individuals and organizations seeking a high-quality, long-lasting, and visually appealing writing and presentation surface.