Why would you want a glass chair mat?
Views: 1 Author: doris zhang Publish Time: 2023-04-17 Origin: Site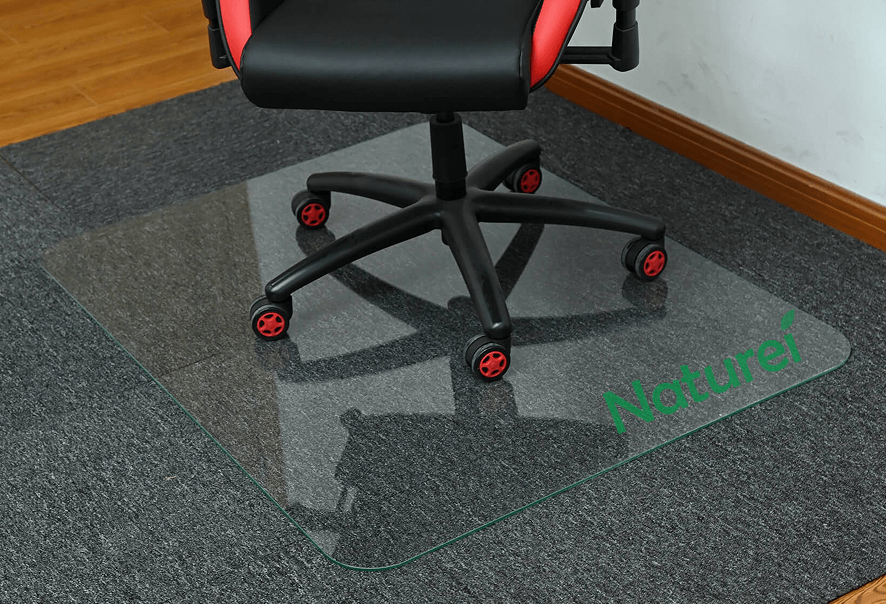 A glass chair mat is a type of floor mat that is designed to be used under an office chair to protect the flooring from damage caused by the chair's casters or wheels. Unlike traditional plastic or vinyl chair mats, glass chair mats are made from tempered glass and are completely transparent, providing a sleek and modern look to any workspace.
There are several benefits to using a glass chair mat over other types of chair mats. First, glass is more durable than plastic or vinyl, so it is less likely to crack or break over time. Additionally, glass chair mats are easier to clean and maintain than other types of mats, as they can be wiped down with a damp cloth or glass cleaner. Finally, glass chair mats are environmentally friendly and recyclable, making them a sustainable choice for your office.
Overall, a glass chair mat is a great option for anyone who wants to protect their flooring while adding a stylish and modern touch to their workspace.